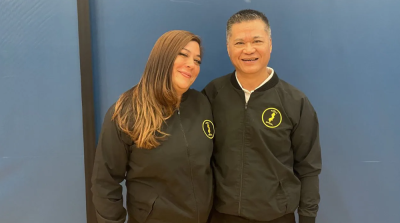 Historic girls volleyball officiating tandem is a "dream come true"
By PJ Potter | NJ Advance Media for NJ.com
"Memories are created at the NJSIAA state finals.
Records are annually rewritten in the ever-glowing volleyball books.
Tears of joy are shed amongst players, coaches, parents, and school administration as part of a day that is unforgettable and cherished for a lifetime.
On Nov. 12 at Franklin High School, it was not just the teams and student-athletes etching their stardom into the history of the sport. During the first match of Championship Sunday between Immaculate Heart and Paul VI for the Non-Public A state trophy, history extended itself to the last-remaining part of the game.
For the first time ever, a father and a daughter officiated a state championship contest."
Click HERE to read more.