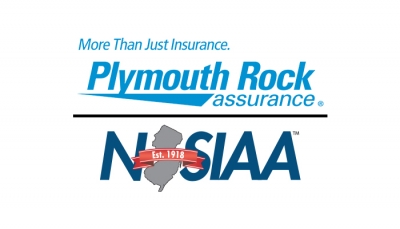 Enter to win in the NJSIAA Spring Entertainment Bonanza!
As a partner of the NJSIAA, Plymouth Rock Assurance is proud to present the opportunity to reward one lucky member of the scholastic sports community.
This spring, the New Jersey State Interscholastic Athletic Association and Plymouth Rock Assurance are excited to offer NJ Educators the chance to enter an entertainment sweepstakes that will leave you Plymouth Rocked!
One lucky NJ Educator will receive two tickets to see Elton John on 2/25/22 at Prudential Center, two tickets to a New Jersey Devils game on 3/22/22, and two tickets to a New York Yankees game in late spring 2022. You just gotta enter this contest!
DISCLAIMERS:
Plymouth Rock Assurance® and Plymouth Rock® are brand names and service marks used by separate underwriting, managed insurance, and management companies that offer property and casualty insurance in multiple states pursuant to licensing arrangements. In NJ, insurance is underwritten by Palisades Safety and Insurance Association, Palisades Insurance Company, High Point Property and Casualty Insurance Company, High Point Safety and Insurance Company, High Point Preferred Insurance Company, Teachers Auto Insurance Company of New Jersey, Twin Lights Insurance Company, Rider Insurance Company, and Palisades Property and Casualty Insurance Company. Each underwriting and managed insurance company is a separate legal entity that is financially responsible only for its own insurance products. Actual coverage is subject to the language of the policies as issued by each separate company.
Major League Baseball trademarks and copyrights are used with permission of Major League Baseball. Visit MLB.com.