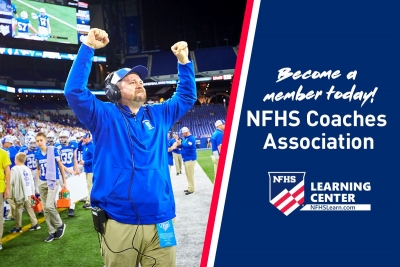 Here's why every coach in our state should join the NFHS Coaches Association:
Annual membership dues include $2 million in general liability insurance, plus accident medical and accidental death and dismemberment coverage—all for only $35 a year.
 
Members have exclusive free access to all NFHS rules publications, including rules publications in 17 sports and quizzes for each sport (to test knowledge).
 
Enhanced credibility within the profession of high school coaching.